Let's Clear the air
Indoor air pollution is two to five times worse than outdoor air.
gallons of air inhailed by each person daily
94% of all respiratory problems are caused by polluted air
dust mites, a common household allergen, can live in one ounce of dust
skin flakes are shed by each person everyday
Revolutionary Air filtration
The Airspace Filtration™ Company takes an active and preventative approach in protecting you and your health by elevating the standard of the indoor air environment. We are committed to bringing innovative products which promote premium air quality indoors.  Currently Sick Building Syndrome (SBS) is all too common and unhealthy indoor air conditions is a reality in many homes, public and commercial buildings, cruise ships, airplanes, hotels and health care facilities.  Because we spend up to 90% of our  time indoors, the Airspace Filtration company is committed to changing poor quality indoor air with simple easy to install semi-permanent and/or completely disposable products.
We also offer a separate Airspace Misting System which requires professional installation* and is designed for both new construction and existing buildings.  The SMS limits mold growth in ductwork and can deliver Airspace botanical antimicrobial agents and/or humidity via a mist at the vent site.  No matter what your situation, we're here to clear the air.
---
---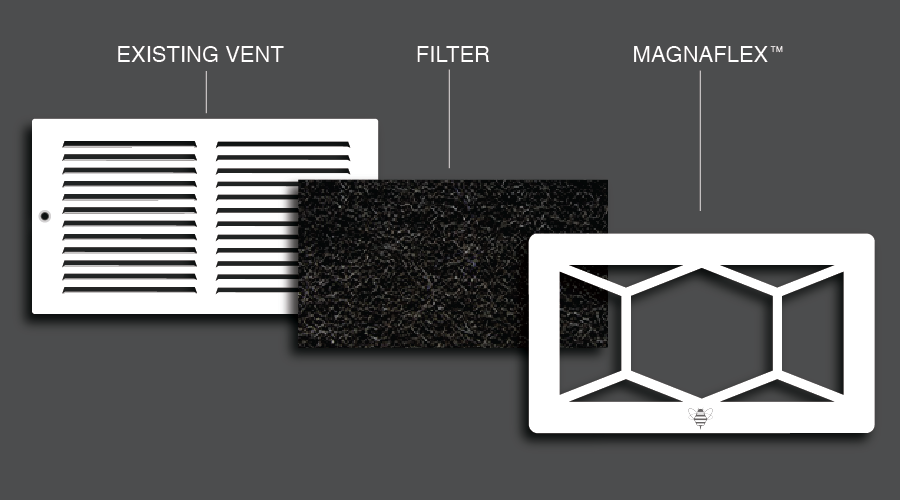 Airspace Filtration™ Applications
"In the past, the difficulty economically was in selecting the most economical filter and one having an efficiency equal to meet the requirements that are suitable to a particular location. The application difficulty in air filter design has now been greatly improved by the Airspace Filtration system leading to exceptional air quality, being less costly than any other system currently on the market."Richard Tester, MECHANICAL ENGINEER BSEE HVAC DESIGN
Read more
Get in Touch
---
We always love to hear from our customers. Feel free to contact us for a quote or just to say hi.